The global GIS software and geospatial solutions provider- Supergeo is pleased to announce that the consulting company PT Aurecon Indonesia selects SuperSurv to collect spatial data for their projects.
Founded in 1997, PT Aurecon Indonesia is an engineering consulting company located in Jakarta, which is a subsidiary of the international consulting group Aurecon. Since its establishment, Aurecon Indonesia has focused on providing professional consultancy services in areas like infrastructure, port facilities, and power stations.
Collecting comprehensive spatial data is essential for engineering consulting firms like Aurecon, because it would help the planners to estimate the cost precisely and make plans appropriately. Available on Google Play and App Store, SuperSurv is a mobile GIS app developed and maintained by Supergeo. Compared to general mobile GIS software, SuperSurv has more features that can help fieldworkers to collect data more efficiently, including the support for WMS and WMTS standards, NTRIP solution, and data synchronization with SuperGIS Server. These features allow users to load more basemaps and collect more precise data, making SuperSurv becoming the perfect choice for consulting firms.
At the beginning of March, Supergeo released the first stable version of SuperSurv 10. Embracing the idea of flat design, SuperSurv 10 drastically changed the UI and also adjusted the manipulation to make it more easy-to-use. Also, various new features are included in this version, such as the support for Cloud Storage, Z coordinate, geospatial PDF, etc, enabling users to conduct fieldworks more effortlessly.
Other than SuperSurv, Supergeo recently also released another next-gen mobile GIS SuperPad 10. Want to know more about the brand-new features of SuperPad 10? On March 22, 2017, Supergeo will hold a webinar focused on them. Let's discover the infinite possibilities that SuperPad 10 could bring!
Sign up and get a SuperSurv 10 trial for free:
http://www.supergeotek.com/download_6_mobile.aspx
SuperGIS Webinar: SuperPad, Taking Mobile GIS to a New Level:
http://www.supergeotek.com/support_ComingWebinars.aspx?Type=Upcoming&ID=1535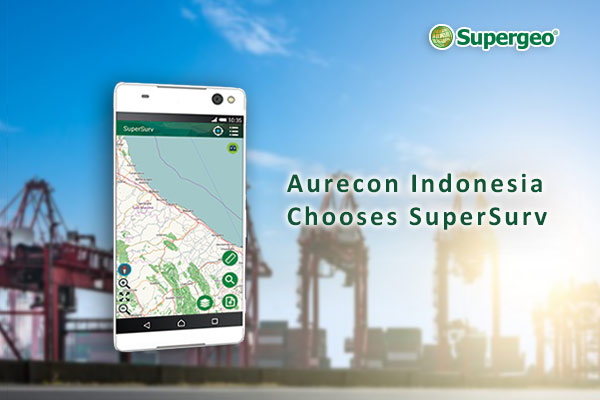 About Supergeo
Supergeo Technologies Inc. is a leading global provider of GIS software and solutions. Since the establishment, Supergeo has dedicated to providing state-of-the-art geospatial technologies and comprehensive services for customers around the world. Our vision is to help everybody gain geographic insights with practical, professional, and affordable GIS software and create a better future.
Supergeo develops desktop, mobile, and server GIS software, which can efficiently help users to collect, manage, and publish spatial data in one single platform.
Marketing Contact:
Eugene Tseng
Supergeo Technologies Inc.
5F, No. 71, Zhouzi Street, Taipei, 114, TAIWAN
TEL:+886-2-2659-1899
Email: eugene@supergeo.com.tw