Updates from DirectionsMag - 2018 Media Kit
We have updated our media site to give you more information. We have information on Advertising, Webinars, Editorial and Contacts for you. Check out the new site and make plans to share your solutions with our geospatial community.
Learn more about how we can help you share your solutions, http://directionsmag.com/mediakit.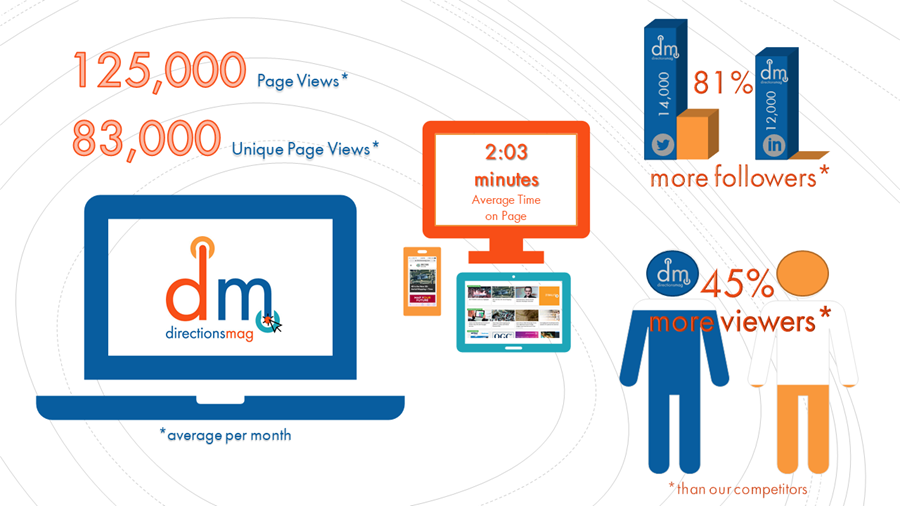 Explore more:
3D
,
Apps
,
Big Data
,
Business Intelligence
,
City Planning
,
Cloud Computing
,
Education
,
Environment
,
Ethics
,
Field Work
,
GEOINT
,
Geospatial Analysis
,
Geospatial Data
,
GPS
,
Health
,
Imagery
,
Local, State & Federal Government
,
Location Intelligence
,
Open Source
,
Professional Development
,
Remote Sensing
,
Routing
,
Software
,
UAV & Drones
,
Utilities